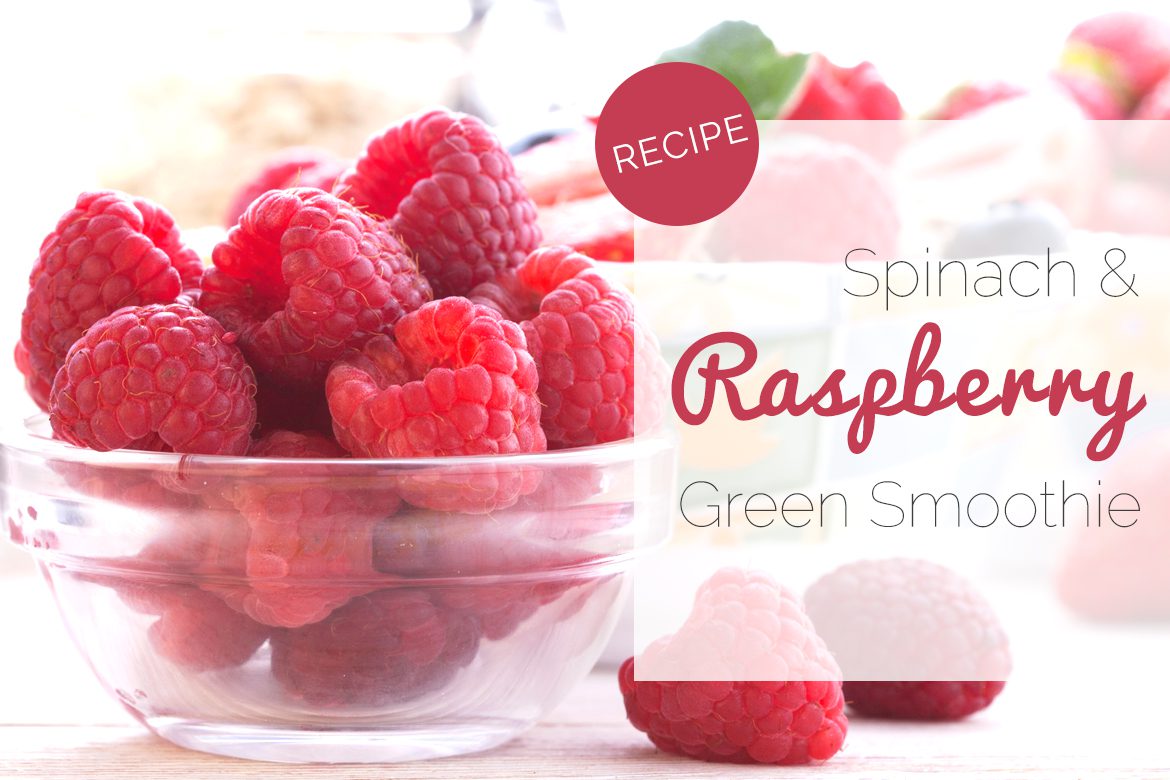 If I had to give you a go-to smoothie recipe, this would probably be it. It's probably my very favourite smoothie, and though it's considered a "green" smoothie, the deep colour of the raspberries actually makes it very red. It also works well with mixed berries instead of raspberries.
I actually use these ratios with whichever type of frozen fruit I have handy. Swap in any of your favourite frozen fruit in place of the raspberries.
NB: Recipes that include raspberries are really much better with a high powered blender. Raspberries have very tiny seeds and if your blender isn't powerful enough, you'll get a grainy a bunch of grainy sand at the bottom of your glass.
Recipe – 2 servings
1 banana
1.5 cups of raspberries (or any fruit
2 serious handfuls of spinach (probably about 4 cups)
18 oz. of water
1 scoop of vanilla protein powder of your choice (optional)*
pinch of stevia (optional)
Directions
If you have a high powered blender like a Vitamix, you can put all of your ingredients in and not worry about the order of things. However, if you're working with a standard blender, you can use this order of operations to make things work more efficiently in your machine.
Start with your liquid and your fruit: raspberries, banana, and the liquid. Pulse first, then blend.
Add your protein powder and then the greens on top so that the powder doesn't puff up. Pulse, then blend.
Once all of your ingredients have been added, taste your smoothie and determine if it needs a little sweetener like stevia. You can usually skip this step altogether, and definitely taste first before assuming that you need sweetening. Only the addition of bitter superfood powders should require the addition of sweeteners as the fruit is already sweet enough.
Enjoy! Keeps well for up to 36 hours in a mason jar in the refrigerator as needed.