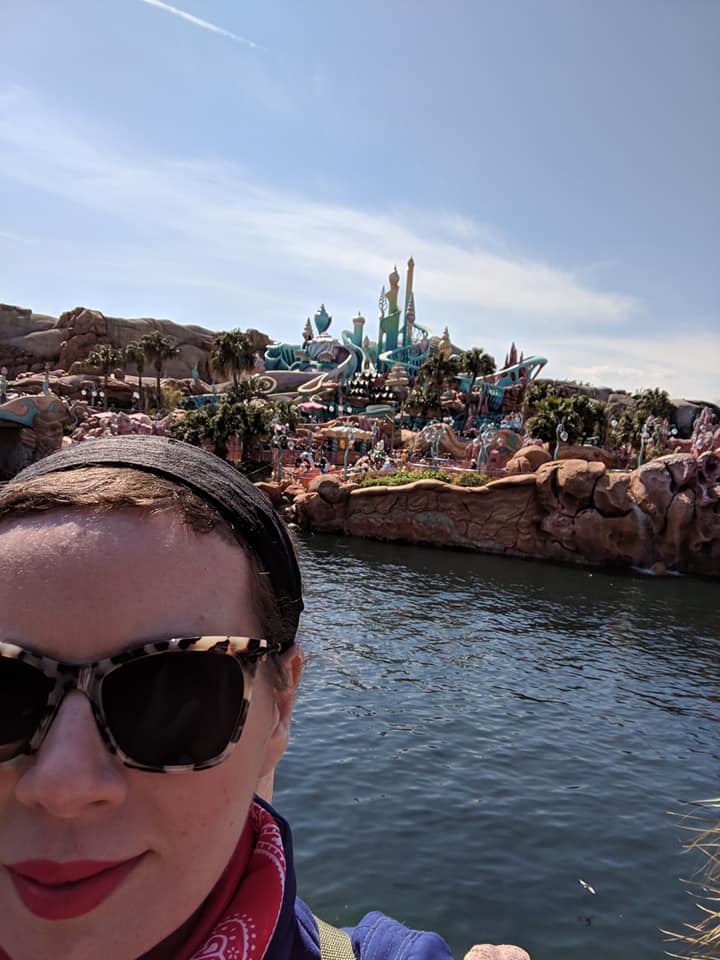 Last week we were lucky enough to visit Tokyo! I was invited to teach a Lindy Hop workshop with my pals, Lennart Westerlund and Sing Lim. We also visited with our niece who is preparing to perform at Tokyo Disneyland in the show, One Man's Dream II.
Video – Part 1
Geoff has put together this beautiful video and another video is on its way along with his extensive, excellent photography.
Tokyo DisneySea is often voted the best theme park in the world and after our experience, I would wholeheartedly I agree! It's stunning. And when it comes to embracing themes, they've gone the extra mile and really made it something special. Originally, the park was meant to be in California but they realized it would be too expensive and shelved it until some wealthy Japanese investors came along and voila! An incredible and unique Disney park in Japan.
Best Theme Park!
Besides the fact that it's beautiful, my favourite thing about the park is the commitment to the themes. I particularly love the Mysterious Island/Jules Verne area with 20,000 Leagues Under the Sea and Journey to the Center of the Earth. I was really excited about the latter and it lived up to my expectations. LOVED it! Great story, settings, and ride through and through. It's now in my top favourite rides of all time.
I was also really excited about the alternate story line for Tower of Terror. It was neat to experience it with a different story. I guess in some of the Asian cultures, ghosts are not seen as something to be trifled with so instead they implemented a theme with a tribal relic that puts a curse on the Hightower character who is big in the Asian parks. I was a little disappointed that it was more like the abbreviated California version of the ride and only went up and down rather than moving forward on the tracks like the Florida version. It was good but not as great as the full Florida classic.
FastPasses
Getting fastpasses at Tokyo Disney Sea & Land was a bit chaotic at first, but then I rather liked it. They're still on the old paper system which means you have to hustle to get your first pass once you arrive a the park and then you need to pay attention to the time listed on the paper because it will give you the time when you're allowed to get your next fast pass.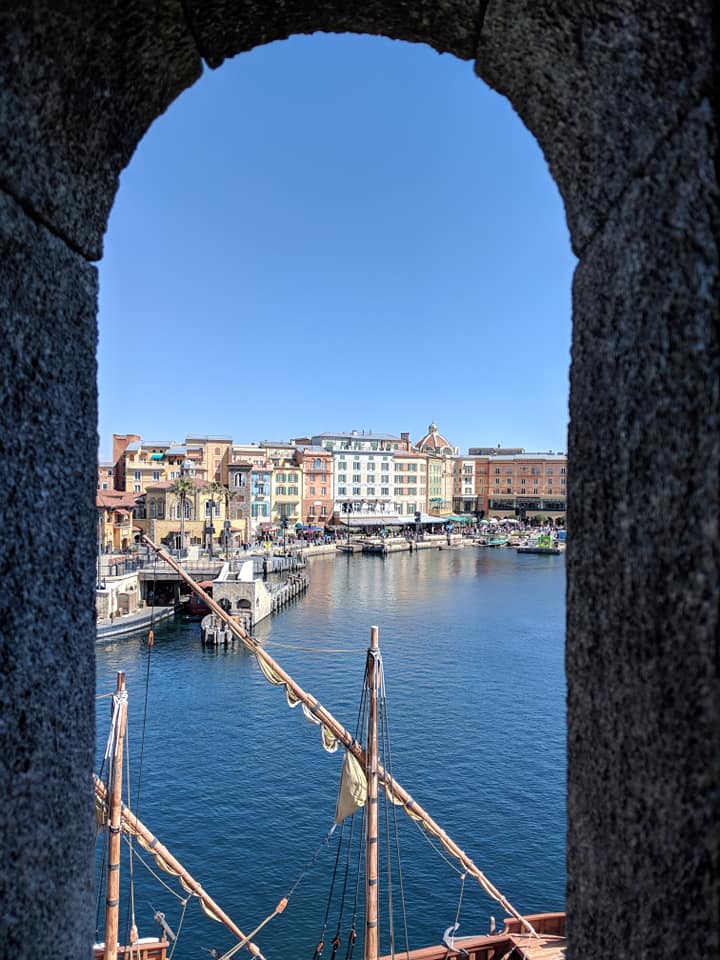 Layout
When you enter the park, you hang left which is where everything is. Unlike most parks, it doesn't flow in a big circle. If you go right, you still end up having to go left on the other side of the water and you can't get all the way around the way you would expect.
The first priority was to get the Tower of Terror fastpass and it was a total zoo to get it. You have to line up to get the fastpasses, which is annoying. But the line does move more quickly than a ride line. Once we had our fastpasses, we went on to explore the stunning park.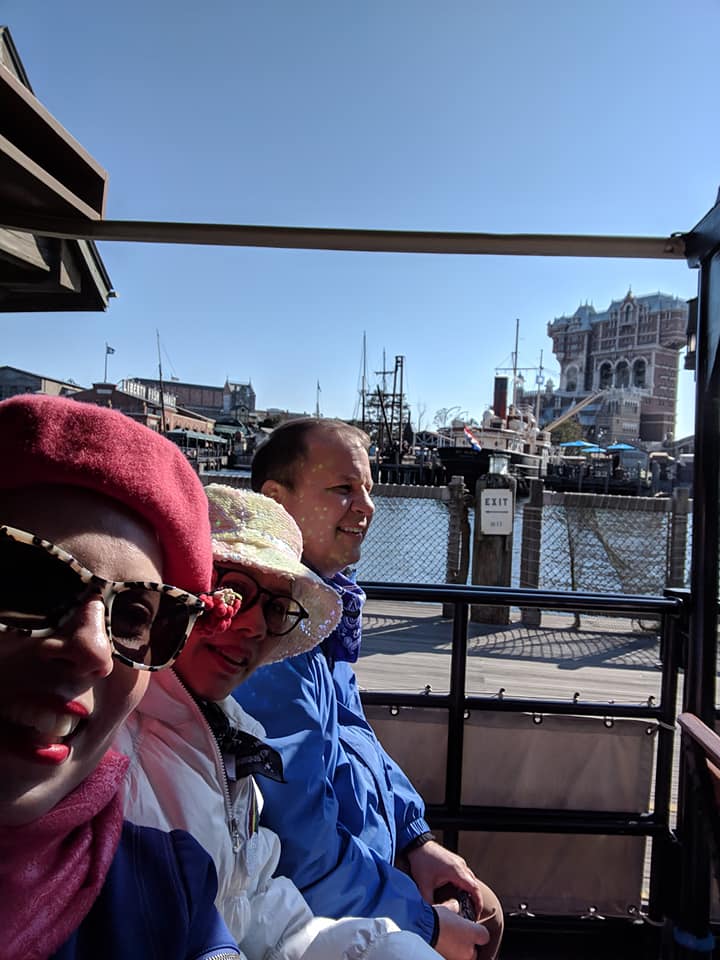 We started with a ride on the boats, which we were able to walk right onto with no line. It was a great way to get an overview of the park and appreciate how beautiful it is. I recommend it. Then we did about a 30 minute wait for 20,000 leagues under the sea which I very much enjoyed.
When it came time for us to be able to get another fastpass, we beelined for the Journey to the Center of the Earth line where we had to queue again. It's a very popular ride. But I can see why! Like I said, it was amazing and there's nowhere else that you can experience that ride. Loved it.
We opted to do the single rider option for Indiana Jones, which is very close to the one in California, which allows you to join the fastpass line. That made a lot of sense rather than using another fastpass on it.
Our third fastpass was on the Raging Spirits ride in the evening. It looks really cool from the outside, located right beside Indiana Jones. It's a very smooth roller coaster but not really that special; definitely not as cool as my favourite coaster, which is Expedition Everest at Animal Kingdom.
We were only able to get 3 fastpasses since most of them had "sold out" by the time we were eligible for a 4th.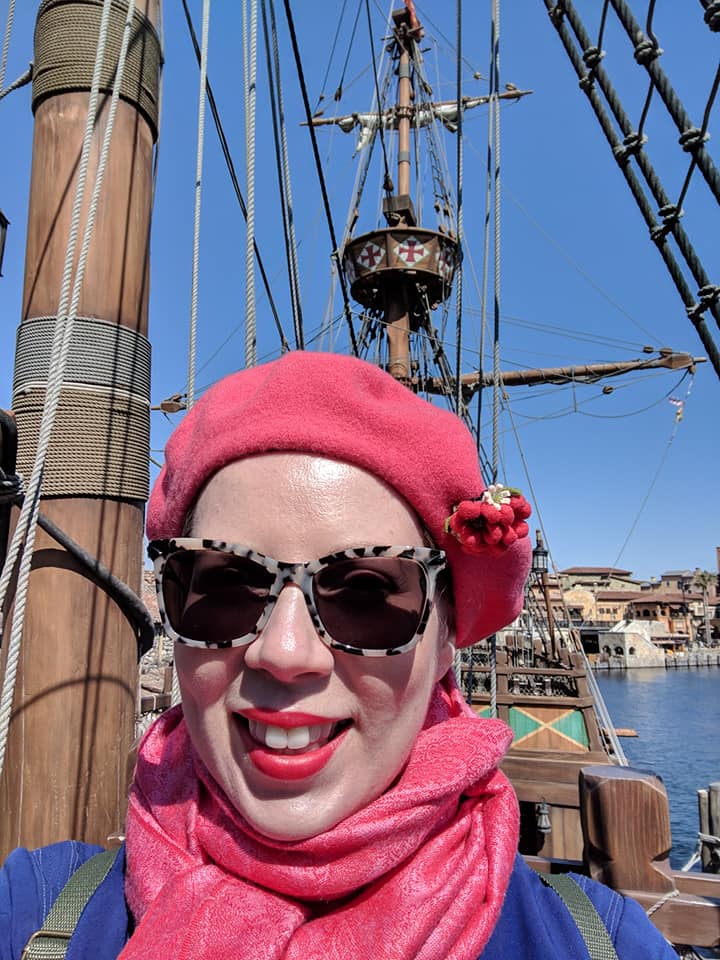 One area that was Geoff's favourite is the area around the pirate ship and the Magellan observatory area. It was really beautiful and special. Really, we should have returned there again later to enjoy it more. I was a bit distracted when we went to it because we hadn't been on many attractions yet and I was eager to do so before the park got too busy, but the attention to detail and beauty of it was really unique and wonderful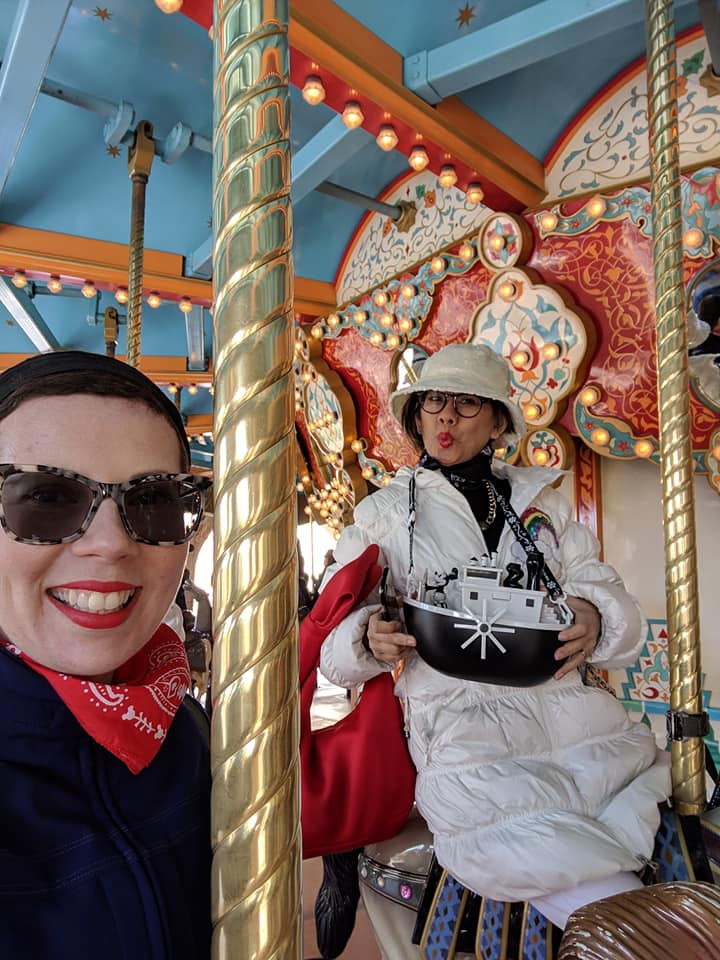 Another fun surprise was walking right on to Sindbad's Storybook Adventure ride in the Arabian Coast area. I guess it's not super popular and also is able to accommodate a lot of people. I really enjoyed it! It's kind of fun to do a ride where you have no idea about the story and I thought it was presented very well. And we enjoyed the catchy song, which I think is Geoff's new theme song.
Sing and I attended King Triton's Concert, a Little Mermaid show, while Geoff did some photography. There is a chance that my niece will apply to be in that show next year when her current contract is done so I enjoyed seeing what the role would entail. It's all aerial work, no pun intended, and was pretty cute.
It was very convenient to grab the trolley, which runs between the front American Waterfront area and the Mysterious Island area. We rode it several times both for the view and to get around.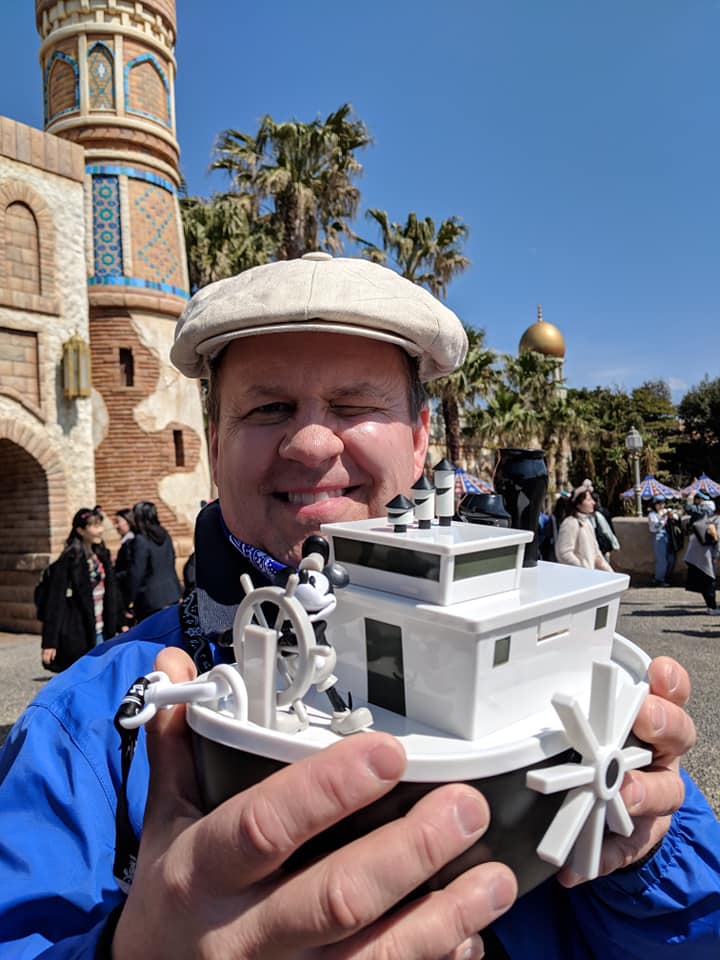 Popcorn is a big thing at both Tokyo parks. They have flavoured popcorn (we got curry) and the big thing is to get a collectable popcorn container of some kind. Geoff and Sing both picked the Steamboat Willie container.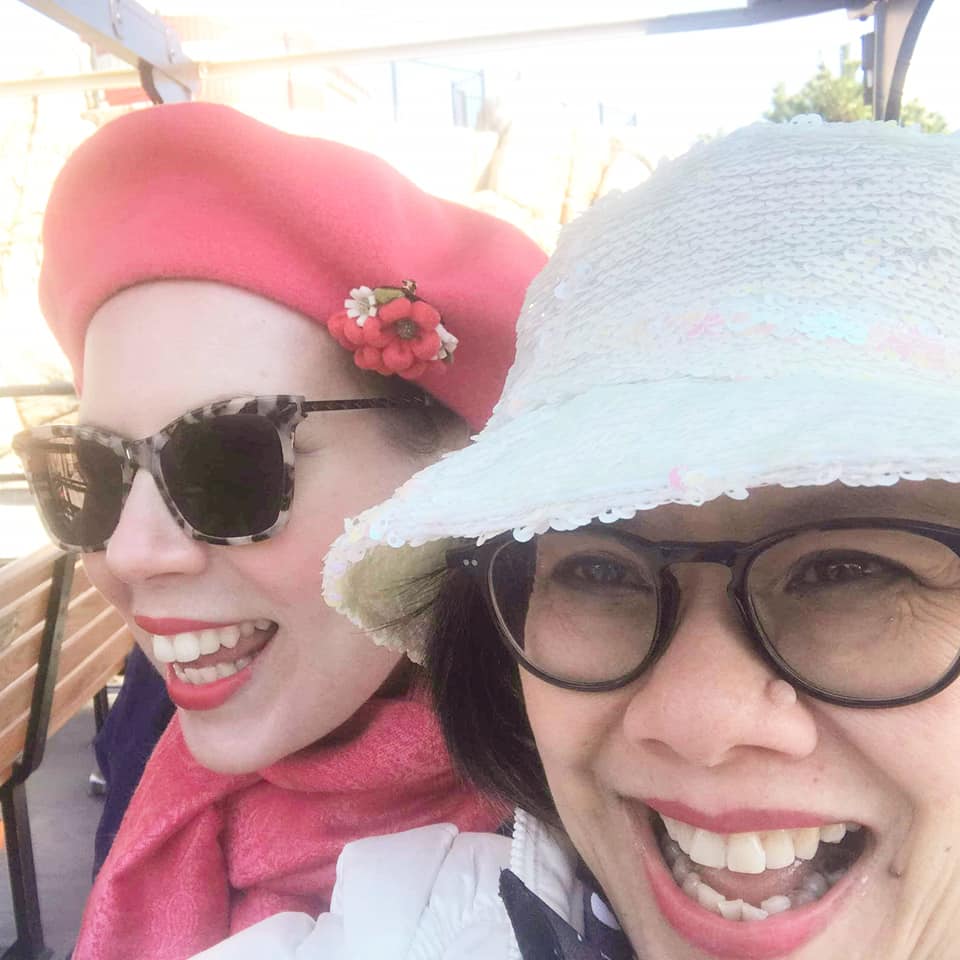 I'll continue to add to this post as I remember things that I think were important, but mainly I'm excited to see the rest of Geoff's footage and photographs. The ones here so far are just from my phone.
To be continued…