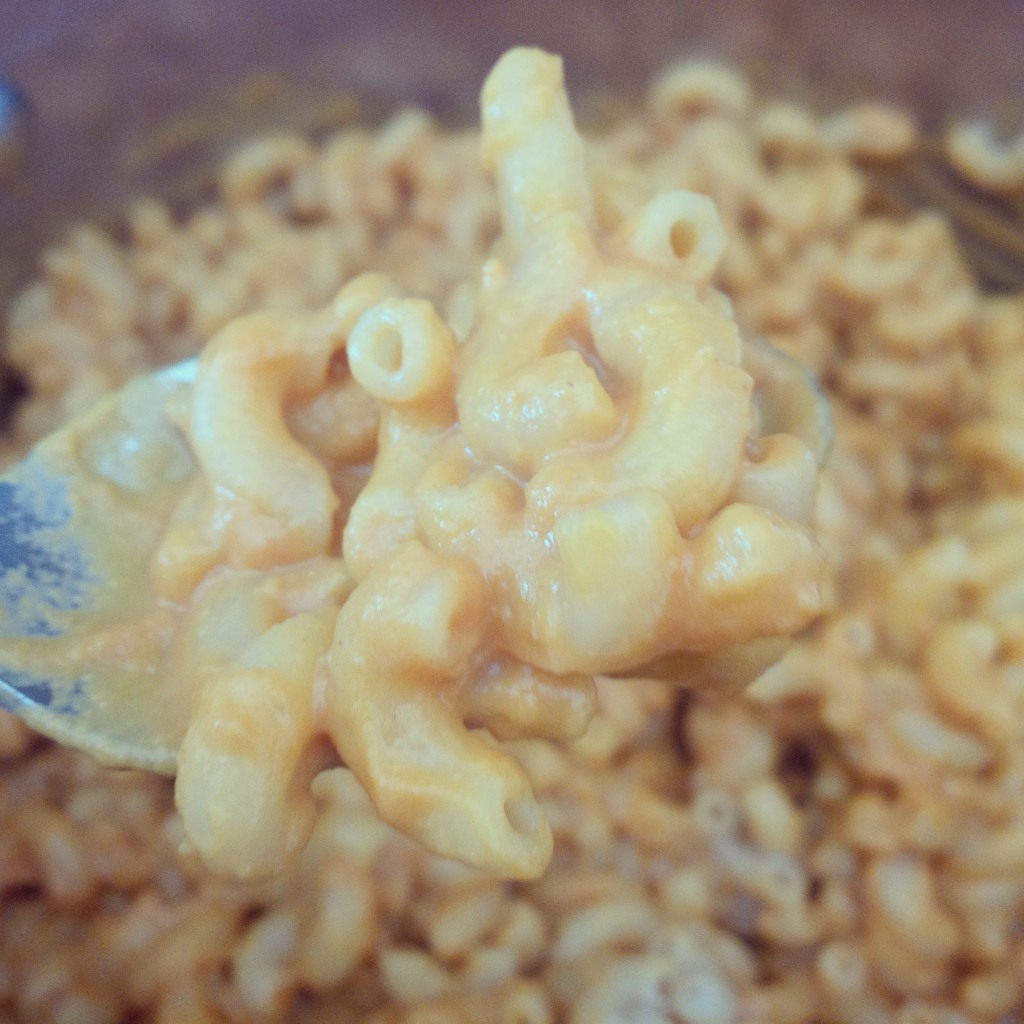 Super delicious vegan "cheese" sauce made with squash or pumpkin, full of vitamin A!
It wasn't a very hard winter around here–not like last year's Arctic winter–but spring has been dragging its feet. I do love raw food and I do embrace the raw spirit, but sometimes I just want some hot comfort food. I can't think of a dish that's quite as comforting as macaroni and cheese!
I was very inspired by the Oh She Glows Butternut Squash Vegan Mac n' Cheeze. What a terrific idea! I just love the concept of using squash or pumpkin to create the base of a vegan cheese sauce.
However, I was looking for a bit more "zing" in my vegan cheese sauce. I ultimately found the punchy flavour that I was looking for in the form of a lot of mustard and extra nutritional yeast. Using miso also gives depth to the sauce. Be sure not to add extra salt to your sauce when using miso as it should be salty enough.
I either use roasted butternut squash for this recipe, or I also keep some canned pumpkin around for times when I'm either feeling lazy or I haven't had time to buy any fresh produce.
For the squash, though the packaging is wasteful, I find the convenience of the pre-sliced butternut squash from President's Choice at Zehrs or Loblaw's very convenient.
Vegan Mac n' Cheese (aka "Cheeze") Sauce Recipe
1 lb squash, roasted OR 1 small can of pumpkin puree (14 oz.)

.5 cup almond milk or non-dairy milk of choice

.5 to 1 cup nootch, to taste (nutritional yeast)

3 tbsp miso (I use soy-free miso)

2 tbsp yellow mustard or more to taste (or more mustard and no miso)

1 tbsp yellow to taste

2 tbsp garlic powder (not garlic salt!)

daiya mixed in at the end (optional)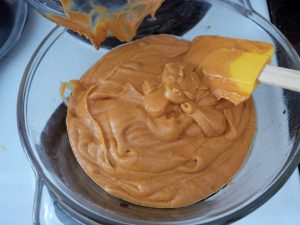 Sauce Method
Add the squash or pumpkin along with the milk to the blender and blend. A food processor would probably also work.
Add the nutritional yeast and blend. Scrape the sides. Add more milk if you need to but don't add too much, unless you like a thin sauce. I like mine thick.
Add the other ingredients and blend. Add more mustard and/or nutritional yeast as needed.
This makes a very generous amount of sauce, enough for an entire standard box of macaroni noodles. Because I like a thick sauce, I like to pour the macaroni and cheese into the bottom of a casserole dish and then add the cooked macaroni noodles on top rather than the other way around. Then I mix it up so that all of the noodles are coated. You can also sprinkle the top with Daiya if you like and bake it, or just heat it up of it's cooled.
Enjoy, and let me know what you think!