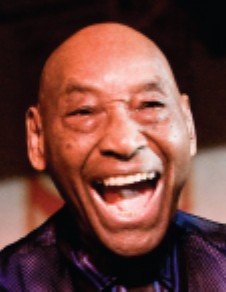 Frankie has passed away – it is our responsibility to continue to share what he has given us
April 27, 2009 at 9:17am
Frankie Manning has passed away one month short of his 95th birthday.
Frankie was a truly great man. There are not many people who that can be said about.
Everyone has a story to tell about Frankie. About how he inspired them and really touched them on an absolutely personal level. It wasn't just that he taught us to dance. It wasn't just that he showed us the soul of the Lindy Hop. That was important, but it was more than that. Frankie Manning inspired LIFE. His passion for dancing was… is… will always be synonymous with a passion for life.
All of the good things in life, all of the positive energy, deeds and feelings; that's what Frankie Manning was teaching us. He was radiant with it. Frankie was a living, breathing, pulsing mass of life-inspiration. All around the world, everywhere that he went, he inspired people right down to their core.
This man has left a legacy with us and I truly believe that it is each of our responsibility to carry on the Lindy Hop gospel. Tell people about Lindy Hop. Tell them about Frankie Manning. Teach them what it means to swing. Show them, not only with steps but with that same passion and joy that he brought to us. Remember that feeling. Cherish it in your heart and spread it whenever and wherever you can.
Thank you, Frankie Manning, for everything that you have given us.
Love always.
Mandi