It's May 26th, 2016 and Frankie Manning has finally been honoured in a Google Doodle!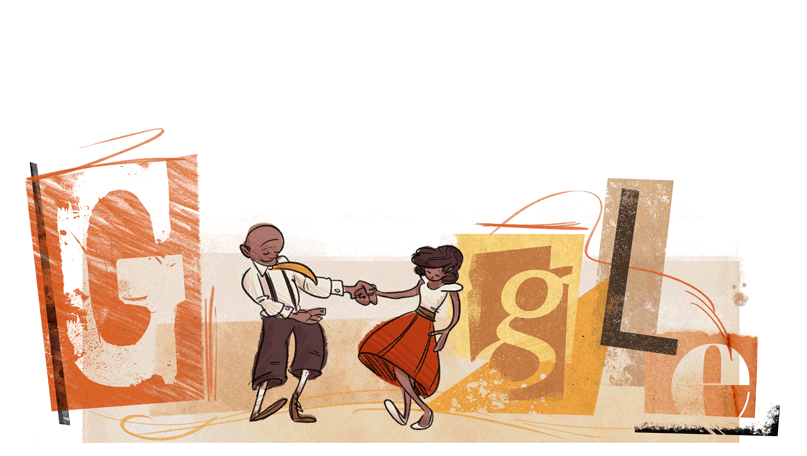 I just did some digging in my email and I was able to locate some early efforts made towards having Google recognize Frankie Manning in a Doodle. I was able to find this event from 2012 created by Alex Gaw. Over the years, other people like Lucie Q Mazzanti also did a big push to help make it happen, and David Ljung Madison in 2013/2014. Cynthia Millman in particular and the rest of the Frankie Manning Foundation board have been coordinating with Google in secret since January. Thank you to everyone who has helped to get Frankie the attention he deserves! https://www.facebook.com/events/280677998690775/281066528651922/
Here is the page from the Frankie 100 efforts: http://frankie100.com/participate/google-doodle/
It's wonderful to see this come to fruition.