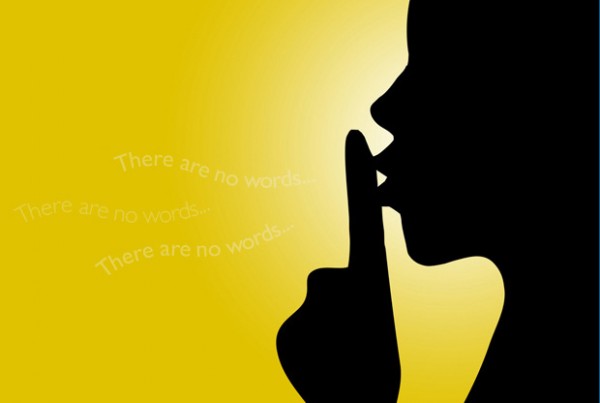 Day 1 – My "silent treatment" has begun! My priority this month is to let my vocal nodules heal, and to take a break from a lot of busy-ness to focus on overall health. I'll be mostly silent for the next few weeks save for new client calls.
So far, as I expected, the main challenge has to do with my birds. It's very hard not to make an exclamation When Lindy Decides to play day by biting your toe. She also flew into the garden when I opened the door to put out a spider. She doesn't want to escape, but she loves to be chased. I didn't even realize I'd spoken until after I retrieved her. That will take some practice.
I have what's called a boogie board to communicate with my husband. That part will take getting used to, but is mostly fine. I can see already that it's going to be a bit tough when he isn't directly in my line of vision though. It's so natural to call to someone in the next room or even on the other side of the room. I've already had to follow him around a couple of times already to share something with him. I have a little whistle too but I'll share that for urgent matters. I've also got a "CAN'T SPEAK – mandatory voice rest" button that I'll be wearing this month. I'm sure that will raise questions when I do go out, but other than at the gym, I'll carry the boogie board with me. I'm going swimming 15 minutes. I hope nobody will try to speak with me there.
I'll take a few new client calls this month since this is a transition month for my business. My vocal therapist thought that would be fine. She's actually at odds with the doctor and thinks that I don't need to go silent at all since I've made a lot of progress, but I'd rather just do it now like the doctor has recommended since August is the best time of the year for me to do something like this. I'd prefer to do it now and just have it done.
I'm really excited to have the time to focus on some new business projects, fitness, and healthy eating this month. This morning I made a bunch of vegetable juice, a green smoothie, a raw Mexican vegetable soup, and washed a bunch of kale for a salad so I have my food organized enough to last me the day.
So that's my update, 3 hours in. Let's see how it goes!
…
Evening follow up:
Wore my "CAN'T SPEAK" button to the gym and also made it through a visit to the pet store and health food store. I felt kind of awkward but managed. Later, Geoff and I were sitting around doing different things on our laptops and I mindlessly spoke to him about something unimportant. I see now that it takes constant awareness not to speak because it's something that really we would all do thoughtlessly most of the time. Still, today is almost done and I think I've done already for my first go at it.