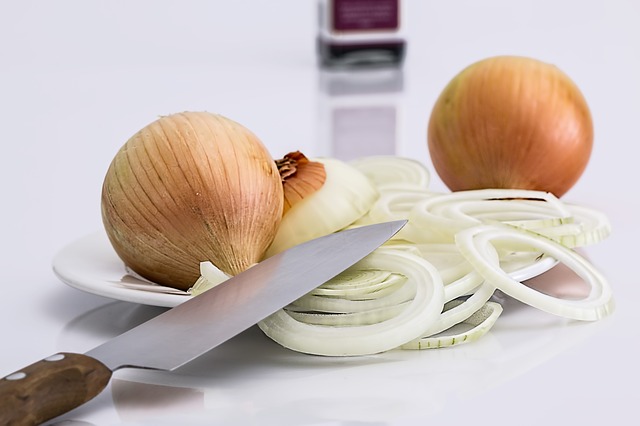 I want to share and give credit to the original creator, Raw Lulu, of this particularly excellent twist on the famous raw onion bread. This is my very favourite kind of raw bread, or it becomes a raw cracker if you dehydrate it longer.
Yes, this recipe does require a dehydrator. However, I want to say that it's really not necessary to have a dehydrator in order to pursue a raw lifestyle. I do have a dehydrator but I rarely use it. It's fun to have, and I used it a lot when I first got into raw recipes, but once you really get on a roll with eating raw, you start to enjoy much more simple meals that rarely use a dehydrator. So if you don't have a dehydrator, don't let that stop you from getting into the raw world.
Raw Lulu's New & Improved Raw Onion Bread
2 large onions (sweet onions work best)
1 cup flax meal
1/4 cup namo shoyu
1/4 cup water
1/4 cup olive oil
Directions
Process onions in food processor a few seconds.
Add remaining ingredients.
When combined flatten mixture on teflex sheets.
Score the mixture with a knife to make lines to divide your bread into whatever sizes and shapes you like.
Dehydrate at 115 degrees 12-16 hours.