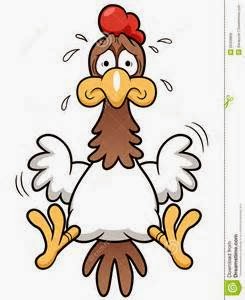 Today is Day 18 of silence to heal my vocal nodules.
I'm on my own again tonight while Geoff is away on a work trip. I came close to taking myself out to dinner but then I remembered that I can't talk. On the one hand, that makes total sense for a solo dinner, but then I thought that ordering would be too weird so I chickened out.
For the record, I enjoy eating out alone except I *never* do it in St. Catharines, only in Toronto. But there's a veggie seitan burger with my name on it at Rise Above when Geoffrey gets back and can order for me.
Earlier today I had a follow up to the incident I had at the pool the other day, as described on Day 16.
Whether it's my gym pass or all of the passes or it's the pass reader, I couldn't get back in to the change room again after swimming today. This time, the lifeguard was a young guy who was not as helpful as the girl the last time. After trying and failing to get back in to the change room from the pool, he basically sent me ~ wet ~ walking out of the pool area, through the outer YMCA hallway, and back in the front door of the change room. It was pretty silly. I'm glad that I had a towel with me or I would have really made a wet mess down the hallway, and I'm also glad that I wore my more covered bathing suit, just since it was weird to be in the outer public hallway like that. At least nobody asked me what I was doing out there since I couldn't have answered!