Dear friends, acquaintances, and strangers,
I've been involved with Asgardia since December and have a recently decided to run for Parliament. I'd like to share some information with you, encourage you to join, and welcome your votes! Voting ends on Wednesday and it only takes a minute to sign up and cast your votes.
What is Asgardia?
Asgardia is the first-ever space nation; it's a global, unifying, humanitarian project and it's open to everyone. Asgardia's objects are:
to ensure the peaceful use of space
to protect the Earth from space hazards
to create a demilitarized and free scientific base of knowledge in space
the long-term objective of setting up habitable platforms in space
When you apply for citizenship and agree to the Constitution, you will become a pioneer in the first ever space nation. Connect with Asgardia to join a global community of like-minded space and science visionaries, forging a new future in space together.
Sign Up
The birth of this new space nation really has incredible potential. There are already nearly 200K people from around the world who have signed the constitution and become citizens. (You don't have to give up your existing citizenship and it doesn't cost anything.) It just takes a minute. Click "Become an Asgardian" and once you've accepted the constitution, you'll be able to vote:


Vote for me…
and my colleagues!
Those of you who know me know that I've always been a "people mover" so when I started to become excited about the potential for shaping an incredible new nation, I immediately thought of other excellent people I know who could also make a positive contribution. Follow these links to vote for us:
Mandi Gould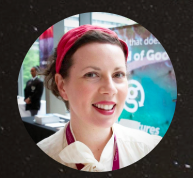 Everyone who knows me knows that I'm the person who gets things done. I know how to mobilize people and how to finish through on large and long-term projects. I'm already working intimately with Asgardia and look forward to taking it to the next level.
Vote for Mandi Gould – click here
Geoffrey Holmes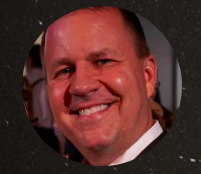 With a background in law enforcement training as well as a lifelong passion for space and science, Geoff is the perfect fit for Parliament.
Vote for Geoffrey Holmes – click here
Sing Yuen Lim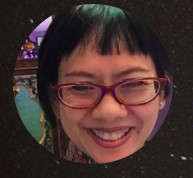 Not only is Sing an incredible project coordinator and diplomat, she also has an extensive global network and brings a strong connection to many communities across Asia.
Vote for Sing Lim – click here
Leah Dale
Leah's background in health and safety, veteran affairs, and case work combined with her dedication and hard working attitude will be an asset for Asgardia.
Vote for Leah Dale – click here
I hope that you'll join Asgardia, the potential for the future is really exciting, and thank you for your votes!